B
R
O
A
D
C
A
S
T
P
R
O
D
U
C
T
S
F
R
O
M
I
S
D
N
A
U
D
I
O
.
C
O
M
Communicator
Uses standard PC Sound cards and ISDN cards

Runs on a Win 2000, Win NT and Win 98 PC or LAPTOP

MPEG Layer 2, MPEG Layer 3, G.722, G.711

Compatible w/CDQ Prima, Telos Zephyr, Glensound, Dialog, Philips etc
ISYS Pro
The world's most compatible ISDN audio codec with unique auto-connect technology...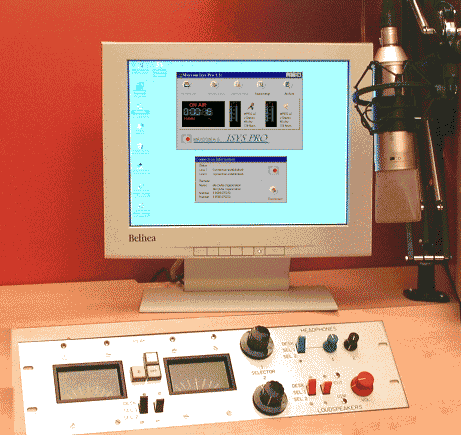 - Auto-detects all other MPEG II, Musicam and G.722 codecs in all modes
- Super-Short coding delay <100ms
- Records audio to disk in industry standard MPEG/Broadcast WAV formats
- PC based system - ready for today's studio & production technology
- Remote control over PC networks - even in a web browser for multi-studio installations
- Best combination of ease-of-use, value & functionality in the marketplace
Windows NT & Windows 2000 compatible. System installs in minutes into a standard PC... or is also available pre-installed in a host PC.
Glensound
A range of MPEG, APTx & G.722 codecs
EasyCorder
Portable Digital Audio Recorder & ISDN Codec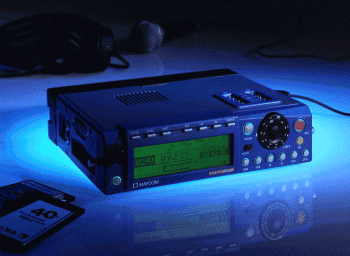 - Digital Audio Recorder with built-in editing facilities
- Digital/analog/mic-level inputs and outputs with phantom power
- Audio recorded on internal flash memory or
PC flash/hard-disk cards in linear/MPEG-II/BWF file formats
- Transfer of audio to PC via parallel port cable
- Remote non-realtime transfer via modem, GSM or ISDN
- 6 hour battery life, 1-3 hour fast-charge

ISDN Option allows live 2-way ISDN connections with all popular codec-types using:
- MPEG II 64kbps mono, G.711 telephony or G.722
- Recorded audio can be transmitted over ISDN during live 2-ways as inserts


Instant-on-recording allows you to start recording before you press the record button!
IntelliPRIMA and your
CDQ Prima...

...made for each other
Intuitive Windows PC remote control software for your CDQ Prima
Audio/Visual alerts of incoming connections
Onscreen phonebook stores unlimited entries - and can import speedials direct from your Prima
Auto-detects MPEG L2/G.722 calls and reconfigures Prima for bitrate, samplerate etc.
Instant access to encoder/decoder settings from main screen